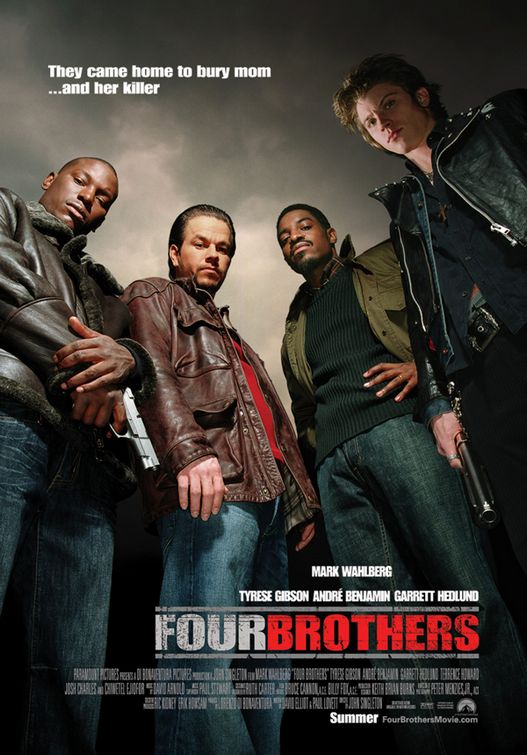 Semalam wa da layan ini movie, Starring Mark Wahlberg (yes! one of my favorite actor) wa suka betul watak die dlm The Departed mmg "rat" yang terbaik citer tu. , Tyrese Gibson (Transformers, 2Fast & 2Furious), Garret Hedlund (Tron:Legacy).
Kisah empat beradik adopted (Two White & Two Black) yang kembali ke Detroit untuk membalas dendam atas kematian emak angkat dorang yang dibunuh so-called Detroit gang area, yang bestnye dorang da berjaya bunuh pembunuh emak angkat dorang seawal cerita ni tapi bos gang detroit ni plak yang memburu dorang after dorang bunuh killer tu. haish!
Wa enjoy btul tgk movie ni, banyak adult "word" yang funny dalam movie ni. Kalo lu orang nk tgk Mark Wahlberg cakap "assalamualaikum" dalam movie ini ada.
Another great movie to watch.
3.5/5